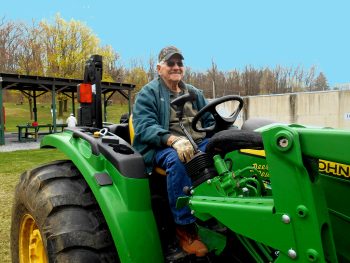 Dear Members and friends of Fleetwood Fish and Game,
It is with a heavy heart that I share the passing of President Emeritus Carl Metz on February 8, 2022.
Carl touched each and every one of us during his time as a member, officer, mentor and advisor at Fleetwood Fish and Game. In addition to the kindness and friendship he shared with all, Carl served as a selfless volunteer who donated many thousands of hours to the care of the club and its members.
Carl was a loving husband and father. We extend our sincere gratitude to his family for their support in sharing Carl with us.
Let us celebrate Carl's life, his friendship, his smile, his service and the very special person he was.
He will be greatly missed and never forgotten.
Matt Russo