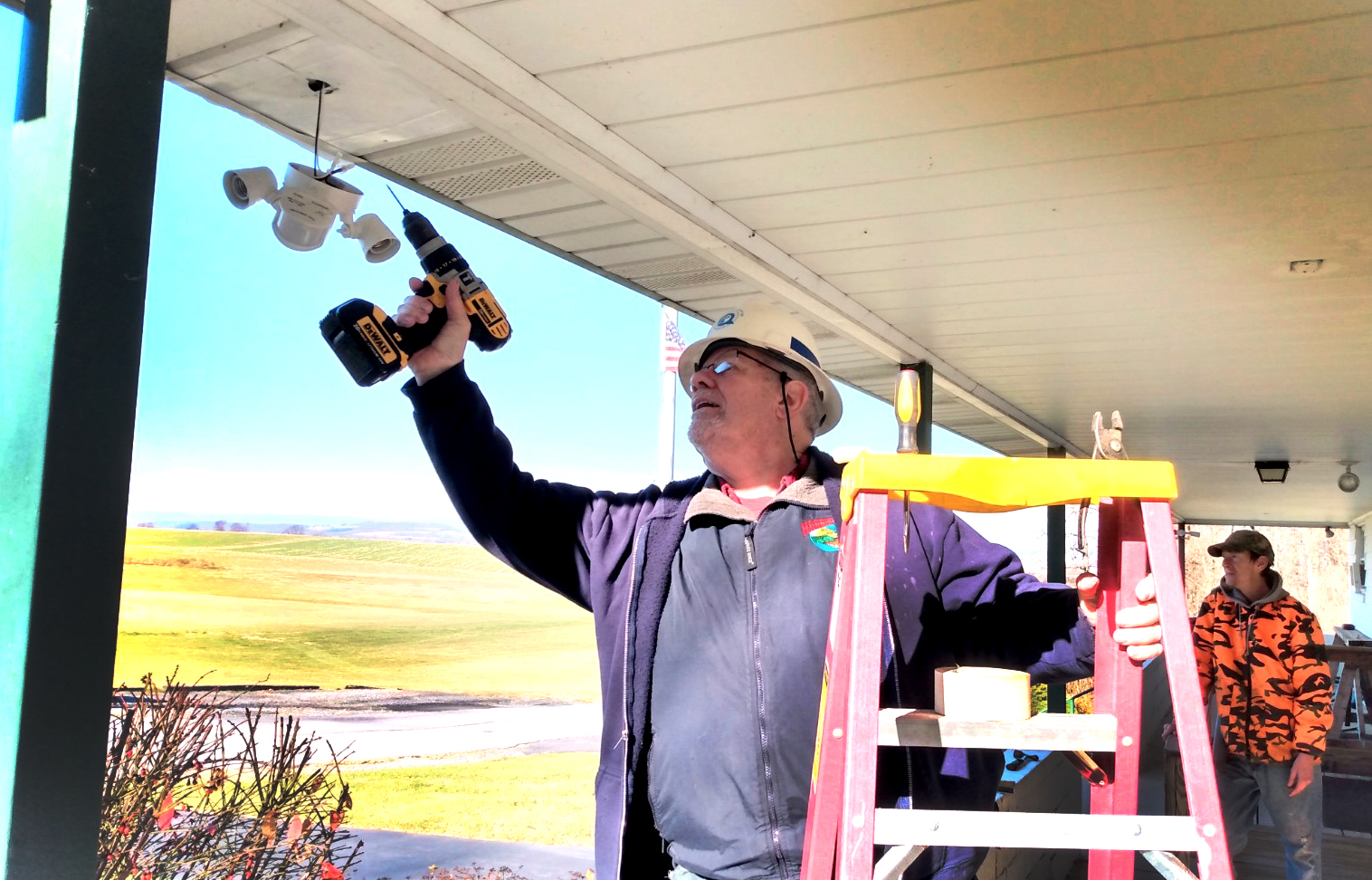 Club Work Day – We Need You!
Your club truly needs your help. Our next work day (we have only a few a year) is Saturday May 6
Current projects are completion of the pistol range – Replacement of target backers – Replacement of clubhouse ceiling light lenses – New Archery Range Prep – (Demo of old archery range target shelters) –  Window Cleaning  – Much Much More
Many hands make a heavy workload light. We need both skilled and unskilled volunteers. Men and women welcome. EVERY trade and skill set needed. Give what time you can. Every volunteer effort makes a difference. Work alone or with a team. Light work or heavy – Indoors or out – With a team or solo – Your choice! We'll have a meaningful job for you.
Complementary light breakfast (coffee and doughnuts) and lunch!